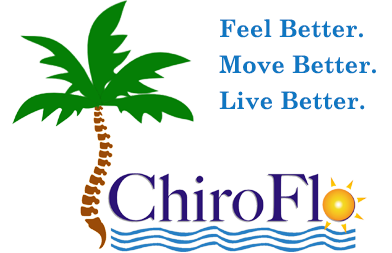 Patient Reviews
"Dr. Gibbs is wonderful! He is knowledgeable, and passionate in/about his field! I will definitely recommend him to family and friends." -

John D.
"Dr. Daniel was wonderful, always kind and professional. My ache is gone, and he showed me stretches to keep it that way. Can highly recommend him!" -

Caroline W.
"I have been going to Dr. Dan for about 4 months now, they do a very thorough exam in the beginning that I had not had elsewhere. Dr. Dan also took me through a 10 week program where he taught me a different nutrition each week. This has been very helpful and has made me aware of the nutrition and ingredients in everyday foods. I have changed my diet significantly. I also lost 8 lbs. during these 10 weeks just from watching the values of the foods I was eating. I would definitely recommend anybody looking for a great chiropractor and nutritional health." -

Andrew B.
"I hurt my back while on the job and Dr. Gibbs got me back up and running in just a few days with only 2 visits. I was very impressed with it being my first time ever using a chiropractor. I highly recommend using him and his professional staff." -

Vincent T.
"For the last few months I've been having back problems, and with just 2 visits this week, Dr. Gibbs had my back and neck feeling 100% again. He was very professional and informative on both days. I highly recommend using Dr. Gibbs and ChiroFlo for any chiropractic needs!" -

Austin M.
"Very personable. Followed up with me multiple times just to make sure everything was OK. I would highly recommend. Professional beyond what I ever expected. Definitely a place that goes above and beyond." -

Ben M.
"I would recommend Dr Gibbs to anyone looking for a chiropractor! He takes the time to help solve your problem and explains it all very well. I can definitely tell when I've gone to long without an adjustment! Very professional, polite, and accommodating of busy schedules"! -

LaNae C.
"I had hurt my back and let it go for a couple weeks. I finally went in to see Dr Dan and he took the time and listened to what I needed and from there designed my treatment plan. It was wonderful and now I am pain free :)"-

Kim B.
"I was referred to Dr. Daniel Gibbs because I was having issues with various parts of my legs falling asleep. After reviewing my x-rays, he thoroughly explained what was happening. After just 3 weeks of treatments, 2 times/ week, my legs are back to normal! Thank you Dr. Dan! You were awesome! I would highly recommend him to anyone needing Chiropractic care"!-

Debbie C.
"I have been under Dr. Gibbs care for just under one year since a car accident damaged my neck. Dr. Gibbs was honest and methodical in the care he performed, and I felt relief for my neck after he finished the myriad of techniques he had in his tool bag. I was happy to drive from Daytona for his treatment, and I have been pleased with the progress I have made in my treatment plan and overall mobility of my neck close to pre-injury status. Dr. Gibbs is also a very sharp dresser and wows me with his fashion sense and style! I would gladly recommend Dr. Gibbs for anyone in need of chiropractic care"!-

Trent S.
"Before visiting Doc Daniel for the chiropractic, my body had lost awareness of what was standing straight felt like. And subconsciously often held my breath with the posture of forward bending, upper back and shoulders rounded inward. All year round back pain, weak legs. Since seeing Doc Daniel, flexibility has been unbelievably improved. Back pain has gone. Stiffness is gone. Balance installed. My emotions become brighter and feeling more confident instead of depressed just because I can grasp more air with the posture is upward. Life changing experience with the chiropractic practice from Doc Daniel 👍 Everyone shall have the freedom of our own body, and Doc Daniel is the one can help keeping our freedom".-

Samara S.
"Wonderful and kind. Go see him. He saved me"-

Rhonda W.
"Thank you Dr. Dan for the amazing care to keep me straight"!!! -

Jason K.
"Dr. Gibbs is not only a GREAT doctor, but also a WONDERFUL person! He is one of the kindest providers I have dealt with in my life! His concern for my overall welfare far exceeded any specialist I have been treated by. His knowledge is always growing and he is always prepared to educate patients also! HIGHLY AND FREQUENTLY RECOMMEND HIM TO FAMILY, FRIENDS, AND COLLEAGUES!!!!!"-

Angela Q.
"Dr. Gibbs is awesome! He is very knowledgeable, caring and flexible with scheduling. I initially bought a Groupon and once I used that up, I ended up purchasing a package for more visits. I also loved that he used a massager on my back and neck before every adjustment. I would highly recommend ChiroFlo!"-

Jacci V.
"Dr. Gibbs is awesome. I'm a Dental Assistant and my work often has my neck and back acting up, but since seeing Dr. Gibbs he's educated me on how to help with my posture at work and out of work, along with adjustments I feel so much better. Definitely give him a visit."-

Amber A.
"I recently completed a 12-week treatment plan with Dr. Gibbs, and I couldn't be happier with the experience. Dr. Gibbs made me feel very safe and comfortable, and he was extremely patient and accommodating with my frenetic schedule. He truly listened and made adjustments as necessary."-

Colleen U.
"Dr. Dan is wonderful, plain and simple. I have been a Law Enforcement Officer for 11+ years. Our profession is notorious for lower back pain. I have been putting off my pain for a few years and have learned "just to live with it." It finally became too much to handle. With my profession also comes the issue of allowing people to get close to you in your personal space. I explained this to Dr. Dan during my first visit. Dr. Dan made me feel very comfortable and made sure I understood the process before be began. I have been going to Dr. Dan for almost 3 months now and have no intentions of slowing down. Dr. Dan is a true craftsmen in his profession. The knowledge Dr. Dan has is incredible. You truly don't realize how much pain you're in until that pain goes away!"-

Aaron P.
"Dr Dan is a true professional. He is always calm & gentle and I refer all of my clients to him."-

Cathleen B.
"I had a great experience, Dr. Gibbs was awesome. I will definitely recommend him to my family and friends."-

Kelly J.
"Dr. Daniel Gibbs is quiet simply the best. Nothing speaks louder in healthcare than results, which is why I have referred family and colleagues to Dr. Dan and Chiroflo. And I will continue to do-so."-

Michael C.
"Love Dr. Gibbs! As a nurse I was very impressed with his calm manner and how he really listened to me. He clearly tells you his plan of care for you and answers any questions. I agree with another reviewer that he is able to sense when something is not right and will adjust his care to meet your needs. I'm so happy with the great (and quick) results I've experienced."-

Emily G.
"Dr. Dan the man. First of all I'm very particular when it comes to who is working on me. I did a consultation with Dr. Daniel first. Things I noticed: his office is immaculate. They are prompt and professional. He has an abundance of knowledge regarding his profession. I've been working with him now for almost 2 months and I wouldn't ever go to anyone else. You need to come visit."-

Paul R.
"I live out of town but needed an adjustment while traveling. Found Dr Gibbs on line and they did a wonderful job of giving me some relief. Very thorough and was able get the relief I needed."-

Bobby K.
"Dr. Dan is truly one of a kind. I was having lower back pressure that was bothering me at work, and after seeing Dr. Dan for about nine visits, the pain is gone and I feel great. The first time he was trying to adjust a certain part of my back, it was clear to him that the initial method was causing me some pain. I didn't say anything, but he sensed it. Very quickly, he changed to a different method, adjusting the part he was trying to fix with no pain to me in the process. Dr. Dan has the combination of old fashioned bedside manner with a young man's strength and poise. I highly recommend him."-

Joe G.
"Dr. Dan is super friendly! If i am ever in need of anything chiropractic related i know i can trust him."-

Christina
"Knowledgeable and friendly. Definitely would recommend."-

Cheynoa D.
"I'm fortunate to have met Dr Gibbs through a mutual friend. I find him to be extremely compassionate about helping his patients achieve optimal health in all aspects of life. He spent so much time with me getting a feel for my overall situation, not just looking at one particular area of the body. Dr Gibbs is knowledgeable, thorough, and is always offering suggestions on how to reach my goals in all aspects of my health. He has made himself available so many times to work with my schedule and I find this trait of dedication to be refreshing. I will continue to recommend him to friends and family with in our community." -

Elise Ben-Hamo
"Dr. Gibbs is incredibly knowledgeable in his field, and I was able to find relief in my neck and lower back of pain I've had for 4+ years. He also equipped me with exercises I can do at home for continued relief. I would highly recommend him as a chiropractor for anyone in Ormond Beach and surrounding areas." -

Daniel W.
"Dr. Gibbs is wonderful! He is knowledgeable, and passionate in/about his field! I will definitely recommend him to family and friends." -

Leah D